REVIEWS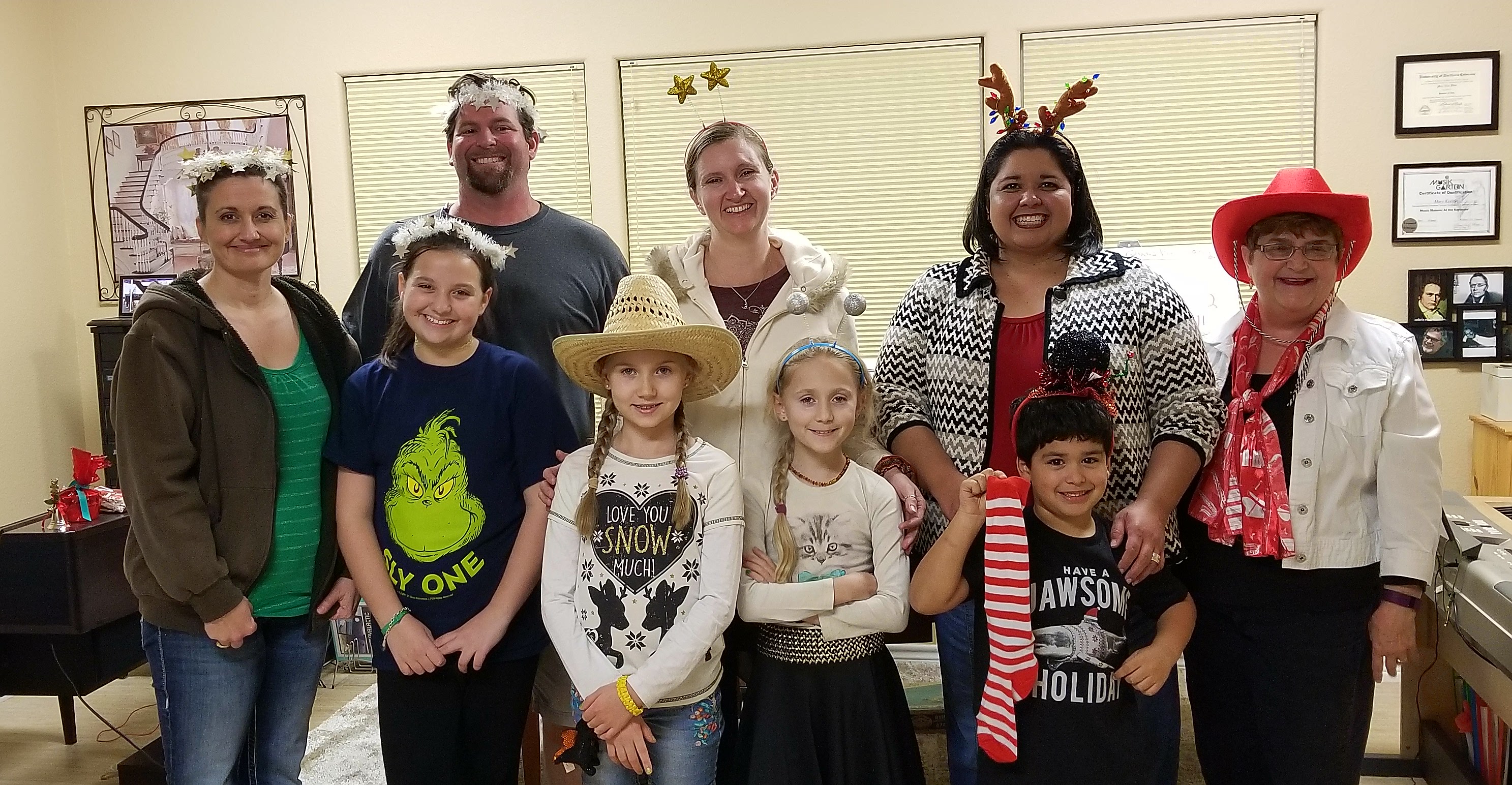 Mary is one of the most vibrant and loving people to be around. Her love for piano and music has been such a joy to my husband and oldest daughter. They love learning from the best and Mary is the BEST! She challenges them every week and I enjoy listening to them practice at home. If you want to learn to play, choose KeelanMusik!

Allison - wife to Neil & Mom to Addison, Age 15




Mary is very talented and patient. My son loves coming to lessons and learning new things from Mary!

Sandra - Mom to Asher, Age 7




Mary is an incredible piano teacher!! Allie practices almost daily without ever having to be told. Mary has made piano come alive for her and I truly don't want her to stop!! I believe piano is a precious gift God gave to my daughter. I'm not saying she's going to be famous because of it. I'm saying He gave it to her. It brings her joy. She's good at it. I thank God for that, and I thank God for giving us Mary!

Audrey - Mom to Allie, Age 12

If you are looking for a piano teacher that will encourage & stretch your student without burning them out, find their natural talents & grow them while still working on their less natural areas, & open the doors of the student's mind to all types of music & ways of enjoying making it, then KeelanMusik is the place! I am constantly amazed by what Mary can get the students to accomplish in such a short time, all the time smiling and keeping an upbeat attitude that the kids and parents love!

Kathy - Mom to Kenon, Age 10

Mrs. Keelan is an amazing teacher. She is a very kind & always smiles. She has helped me learn things that I didn't think I could learn until I was at least a second year student. She has helped me overcome obstacles in music. I thoroughly enjoy her classes. She has helped me make music a bigger part my life & I'm thankful that she is my teacher.

George, age 15

We are so thankful to have such a professional, talented music school right here in Kingsland. We have searched for a qualified music instructor since moving to the Hill Country & when we found Mary and KeelanMusik, she far exceeded our expectations. We have been amazed & so happy with the quality of instruction that our son has received. He has made incredible progress even with the schedule of a busy teen. Mary makes learning personalized & fun but does not shortcut on the necessary basics. We could not be happier with the quality of instruction our son is receiving.

Timmie - Mom to Hunter, Age 14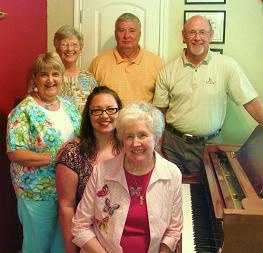 What Adult Students are Saying...
I have been an adult "beginning" piano student for close to a decade and had just about given up when I found Mary. She has reignited my passion to learn to play the piano. She is inventive in finding approaches that are adult-friendly and quite gifted at identifying and building upon a student's strengths. I am really grateful to be her student.
Theresa, Adult Piano Student, Kingsland
I am thrilled to be a student again, particularly a student working with the talented and patient Mary Keelan! I have played in various situations through many years and have had a good knowledge of chords etc., but I knew my sense of rhythm could not make up for a deficiency in sight reading, especially in matters of time. I am thrilled to go back in time and pick up where I left off. I have discovered a love of the classics and have already learned way more than I have paid for. Thank you, Mary! You make it fun and easy to take the self-discipline that comes with true knowledge of music.
Donna, Adult Piano Student, Kingsland
It has been a long time since I have taken piano lessons. A lot I still remembered from seven years of piano lessons, but even more I had forgotten or was never taught. Mary teaches to your individual needs and teaches it correctly. I do believe she knows everything about music. I have so enjoyed returning to the piano with Mary, knowing that I play it correctly--or try to, and will continue to strive to get better.
Connie, adult student, Marble Falls
I enjoy my piano lessons with Mary so much. She is patient and very kind, and is in tune with her students. Mary looks at students' abilities and goals and the level they are when they start, and moves them forward at their own pace. She makes it fun, and also makes it possible for people of all ages to learn how to play the piano. She is so nice and wants to help you meet your goals on the piano. I just loved taking classes with her.
JoAnn, adult student, Kingsland
Upon retiring I wanted to do something I had been thinking of for a long time, piano lessons. As if it was planned I met Mary soon after moving to Kingsland.I find that the adult individual lessons are perfect for me. Having taught people how to use a computer system for years I knew that people learn at different rates and through different methods. Mary recognizes this and can go with what ever works for that person. As I am a grumpy old man, I want to know why I need to do something a certain way. Mary has a good reason for everything and points out things that will save me grief later on in my piano experience.

I have met some of her other students and I think they all would agree that she is very astute and has a wealth of experience. Therefore, she can pick up quickly on what will work best for the student and what they need to change. Best of all, she and her husband Sid are two of the nicest people you could meet.

Bob, adult student, Kingsland